Aesthetically Ageing City is an unconventional urban planning project on Troy remains. The drainage system is designed to construct patterns by accumulating dust, patina deposits and growing moss. The bricks are specially mixed with copper expecting to release deposits that will be oxidized.
When it's newly built.
After 10 years the ditches gather stains, dirt and moss constructing patterns on the surfaces.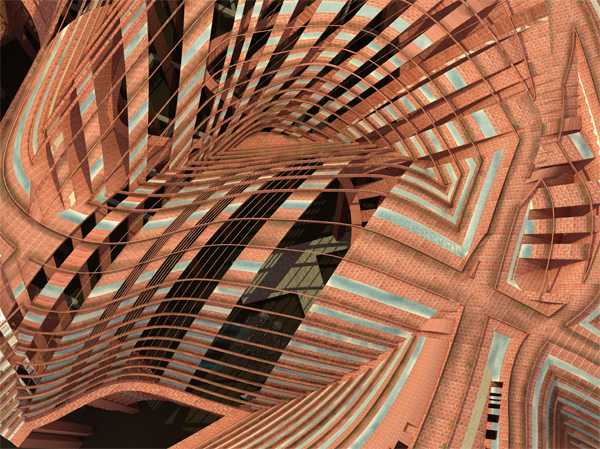 After 20 years the ditches allow the surfaces to catch patina deposit from the bricks containing coppers.